We create unique solutions for your projects
Manage the entire construction project lifecycle with our technology
---
One software often doesn't fit the needs of every project, team, or company without some level of customization. We customize our tools for your project and better user experience in OpenBrIM Library.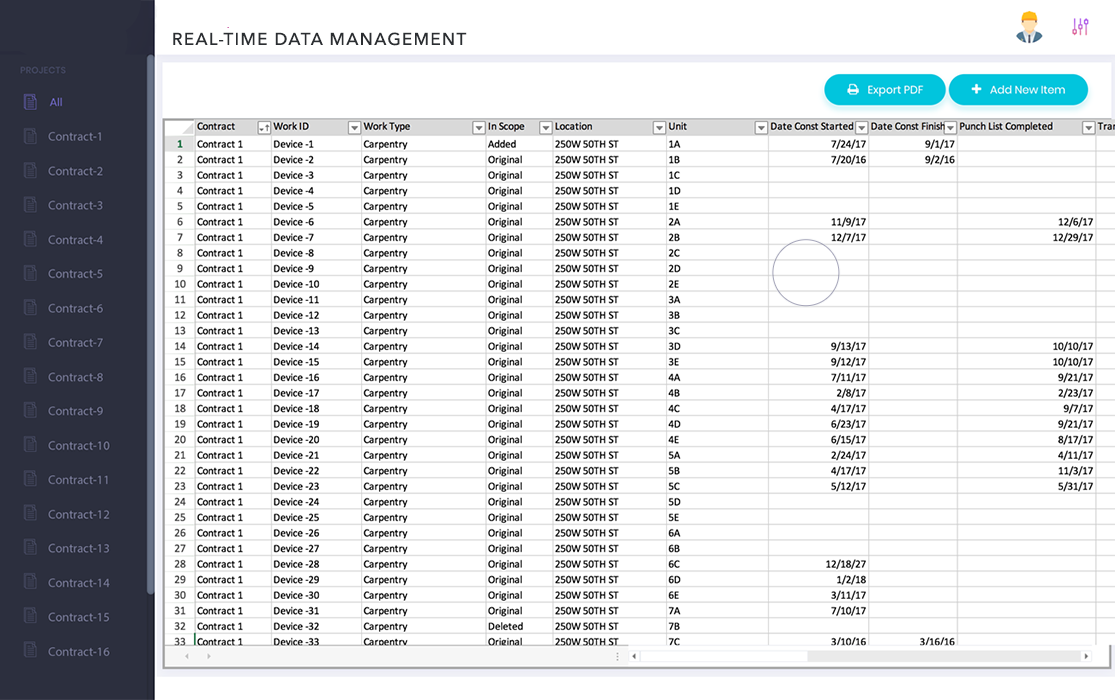 REAL-TIME DATABASE
Our customized data management system facilitates construction information management and communication by providing structured and reliable information at any moment with user-friendly spreadsheets and forms. Thanks to greater and seamless flow of information between team members, you can increase productivity and efficiency exponentially in your projects.
ONLINE SPREADSHEETS AND FORMS
Work together with your colleagues on the same spreadsheet at the same time. See updates in real time with your project teams and track the history of changes on the file. Use data validation to prevent any mistake on the spreadsheets and forms and achieve data integrity all the time
PROJECT MANAGEMENT TOOLS
Manage your multiple projects in a centralized data repository with following tools to meet your project goals and needs;
- Periodic Reports: Daily, Weekly, Monthly
- Quality & Safety Reports
- RFIs
- Drawing Management
- Submittals
- Meeting Reports
- Time Cards
- Site Photos
Team Collaboration
We provide real-time collaboration and multi-user access with all of our solutions and enable team members to work simultaneously. 
Notifications
See every project update, comments, and document on a single page and be notified about changes immediately.
Control Your Project
Admin accounts can approve or reject critical modifications with a request for approval feature.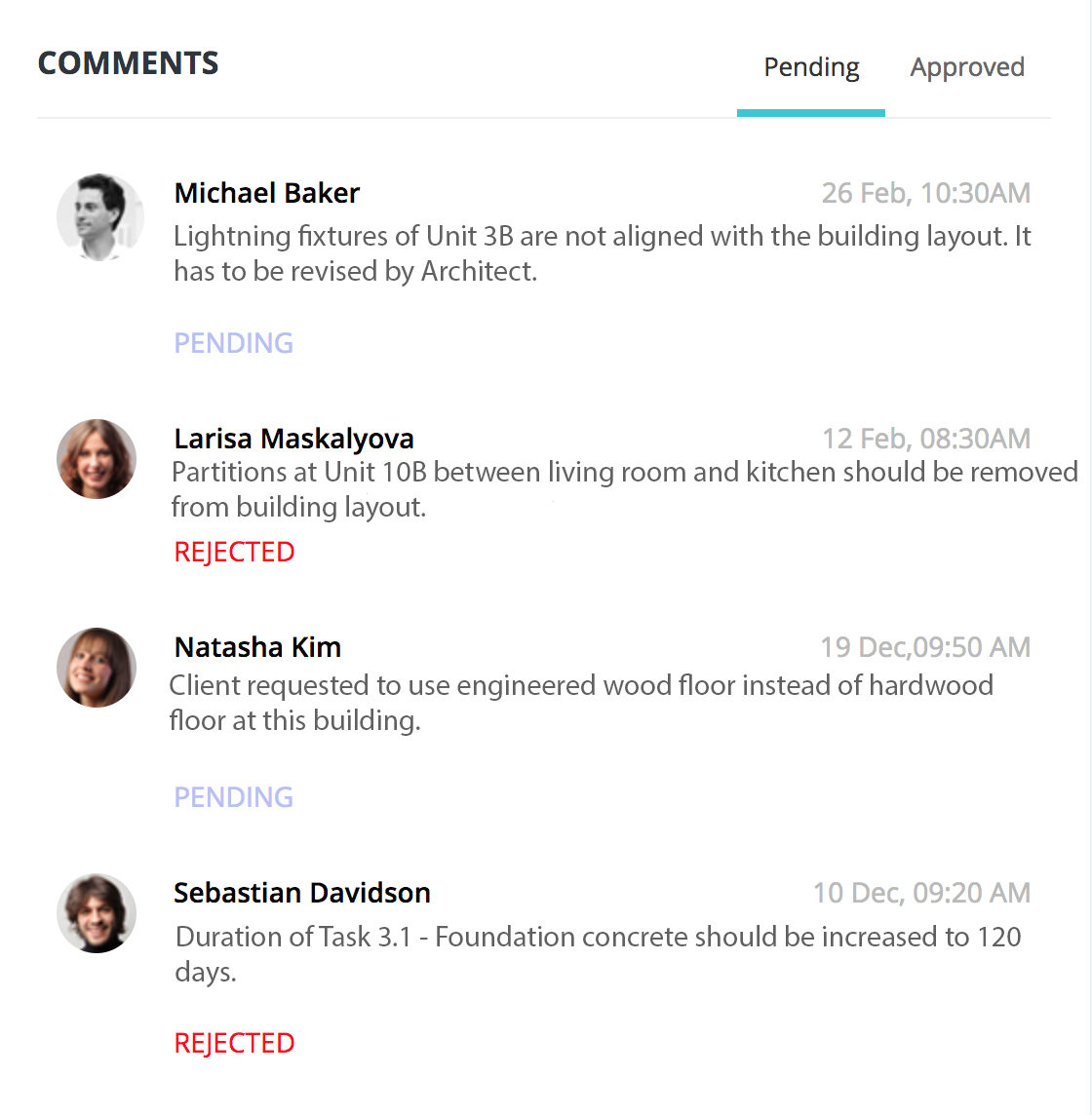 Stunning Dashboards & Reports
Tap into the real potential of your data with dashboards.

OpenBrIM Dashboards delivers in-depth analysis that helps you transform your data into something more meaningful.
Dig deep into your data, understand the impact it has on your business, and then turn those findings into action.
Comments
Attach comments to projects or individual tasks for you and team members.
​Spreadsheet View
Use built-in spreadsheet view for developing project schedules with easy-to-use copy and paste feature.
Portfolio Management
​Manage all your project portfolio with simple tracking list and stunning dashboards.
Store Files
Upload files and documents to any project or an individual task.
Export Schedule
Export Gantt Charts, Lists and Dashboards to PDF, Spreadsheet and MS Project files.
Dashboard
Track project schedules, resources, and finances with stunning dashboards.
Import Files
Import Spreadsheet and MS Project files to create new project schedules.
Resource Management
Manage project resources and track hours spent on tasks and projects.
Create Templates
Creating templates for you and your team to use for future opportunities and save time and effort.